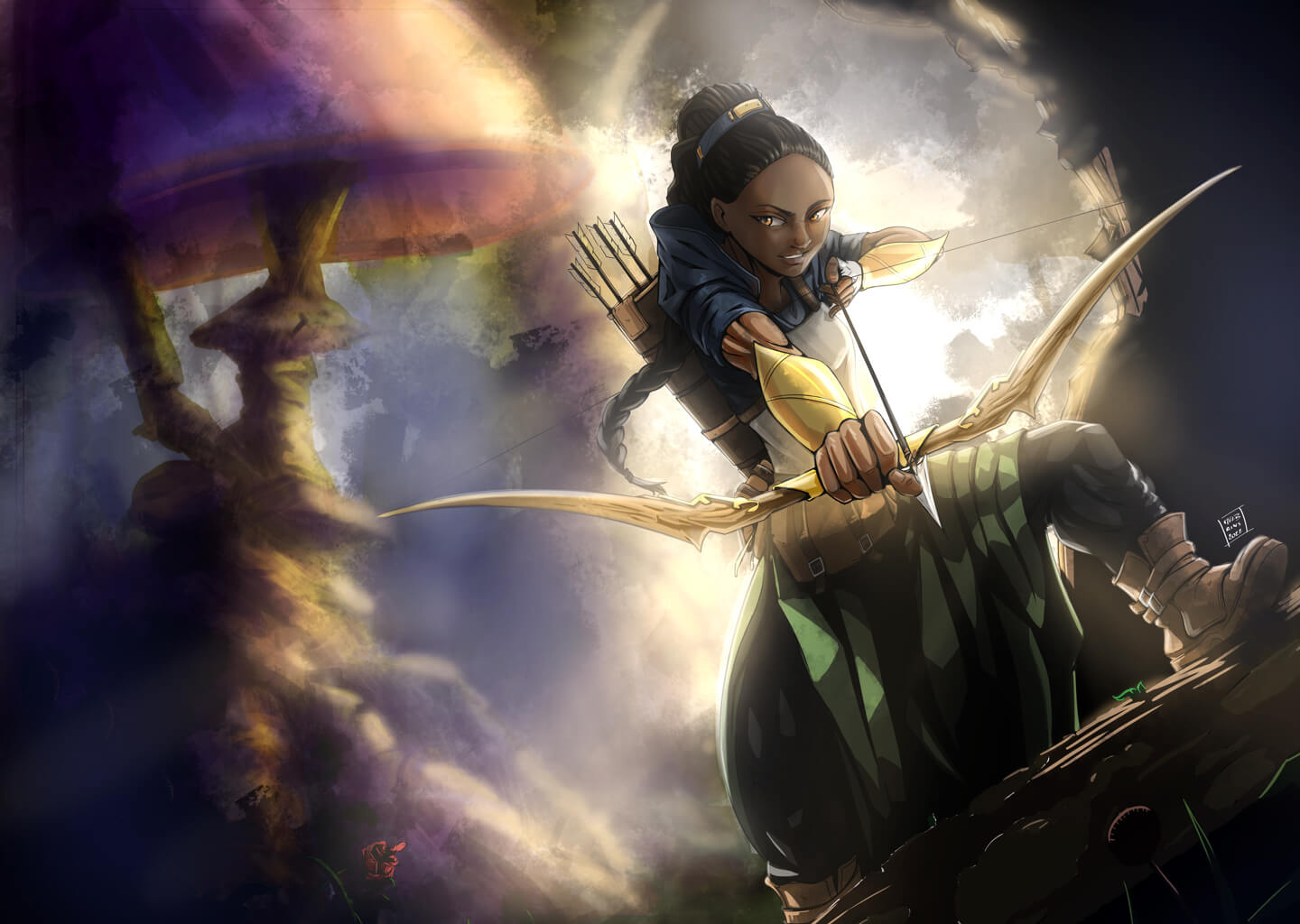 Fantasy Ranger Amazon
Digital Art - Illustration
Client

JustinHandlin - Fiverr
Date

2022
Service

Illustration
Commissioned illustration for a Dungeons & Dragons magazine published by the client. The brief was to create an amazon like woman character who would be exploring / patrolling a forest. She would be armed with a bow and her armor would be simple (leather based) to allow maximum range of mouvement.

Beyond the description of this Ranger like character the client left complete freedom for her pose / situation and also for the background.

Being an artist and creating digital art for a living, I try to find new inspiration and challenge myself with each illustration. As a Fiverr Freelance, I get to have such opportunities with my commission, especially those as free as this one. The challenge I gave myself on this project was to create a complexe background but to give him a kind of unfinished / painted blur that would not distracted from the main focus which is the character in the foreground.
See more of this project on: